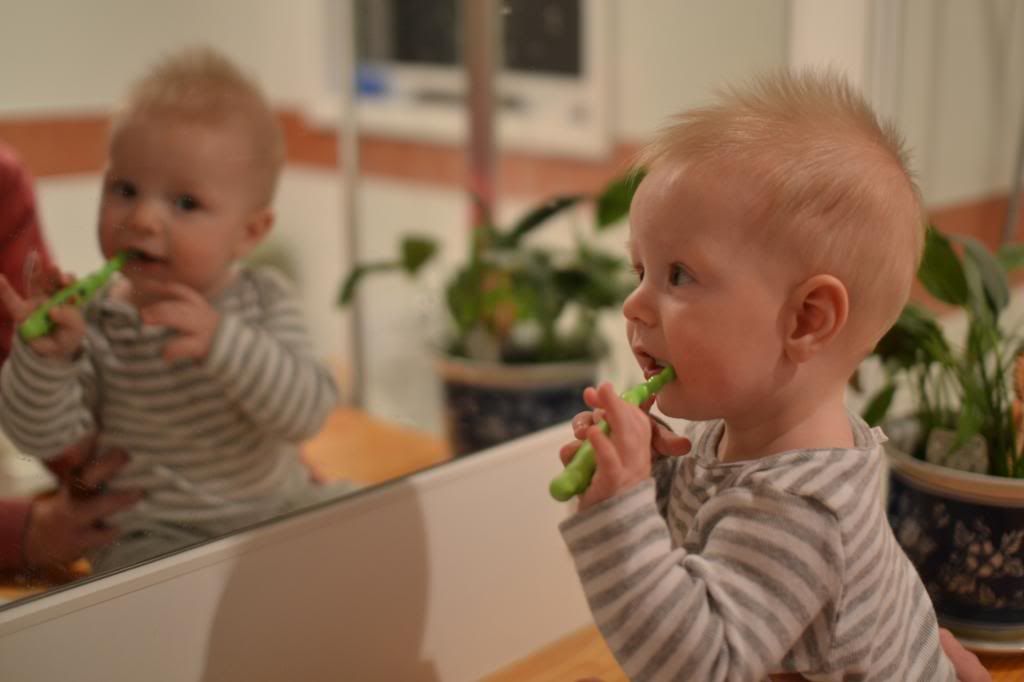 This boy loves to brush his teeth.
We bought him a toothbrush when his first tooth popped through, just for him to chew on and get used to the idea of using one. Right from the start he loved to chomp on the bristles and somehow he knew exactly what to do with it and moves it back and forth across his teeth!
It's unbelieveably cute!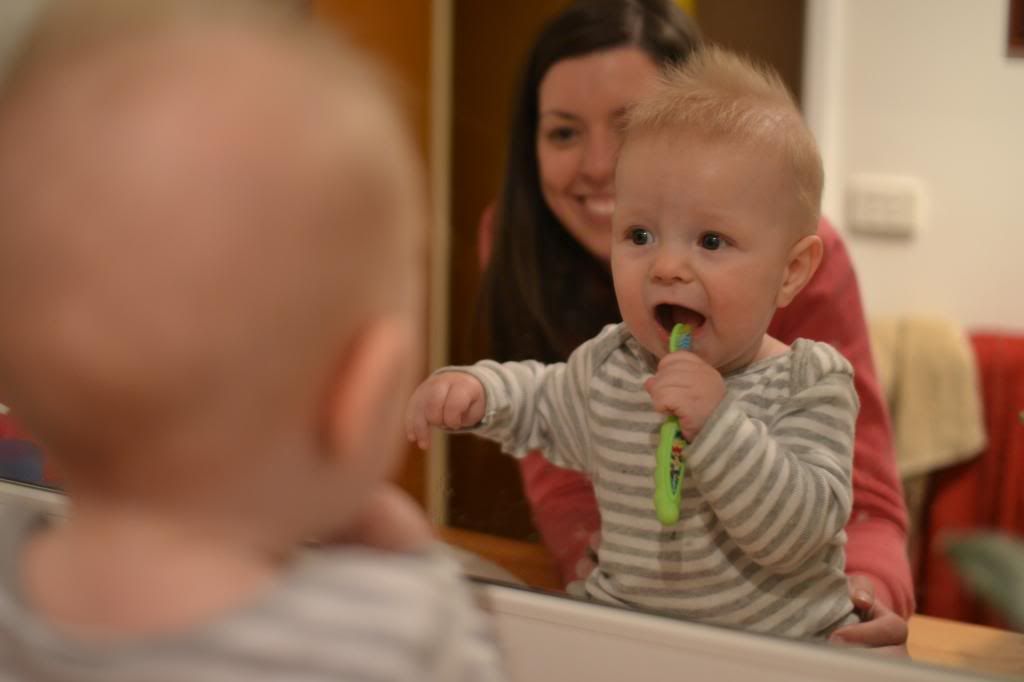 He loves brushing his teeth almost as much as he likes looking at himself in the mirror!!