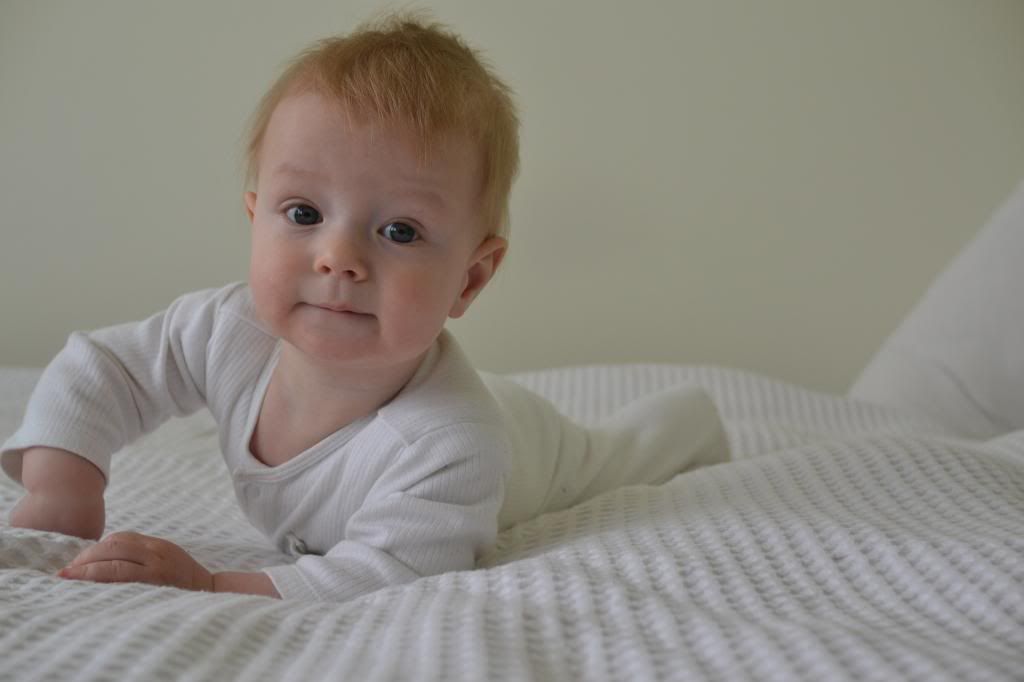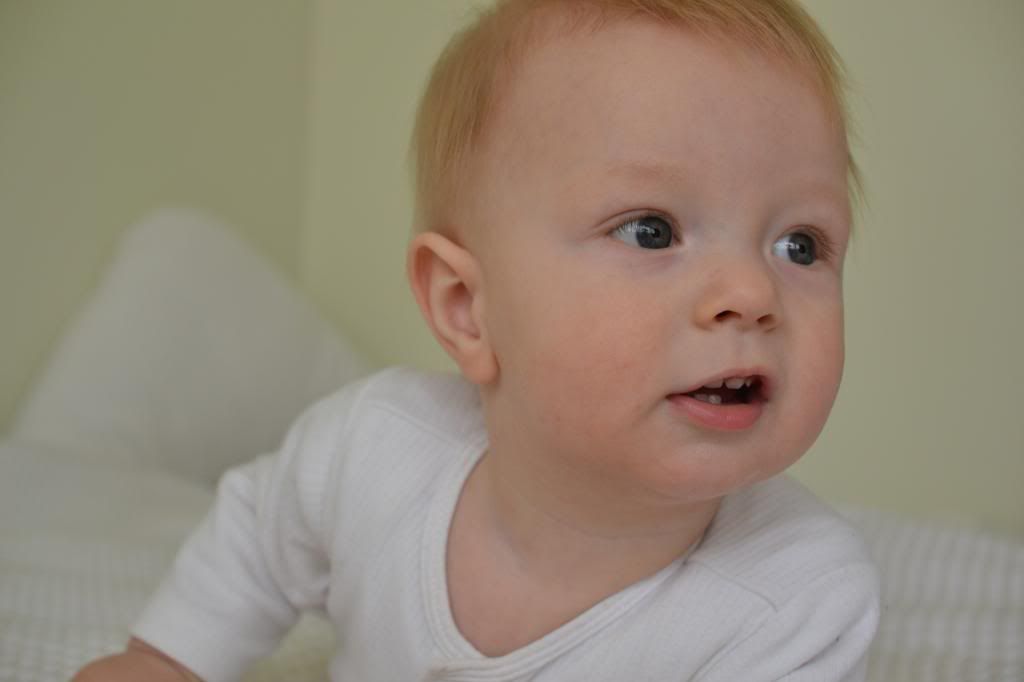 Nine months came and went in a blur of moving several times and generally having some crazy, stressful family times. And I am so late getting this post up that he is almost ten months!! Also, this is why this post is very short on words. We had so much going on that I really can't remember too many specifics of the last month or so. But nevertheless, here we go!
Teeth five and six arrived!! I mean, look at those cheeky choppers above! Could the kid get any cuter? (Probably. I say this every month!)
He knows where his toes are and can point out mine.
He's really starting to express his opinions, which is really fun when trying to get him dressed and he doesn't want to!
We moved house
He turns the pages of his books when we read together, mostly with his left hand, which he is starting to show a preference for.
Still not a big fan of solid food yet, but he still LOVES his milk!