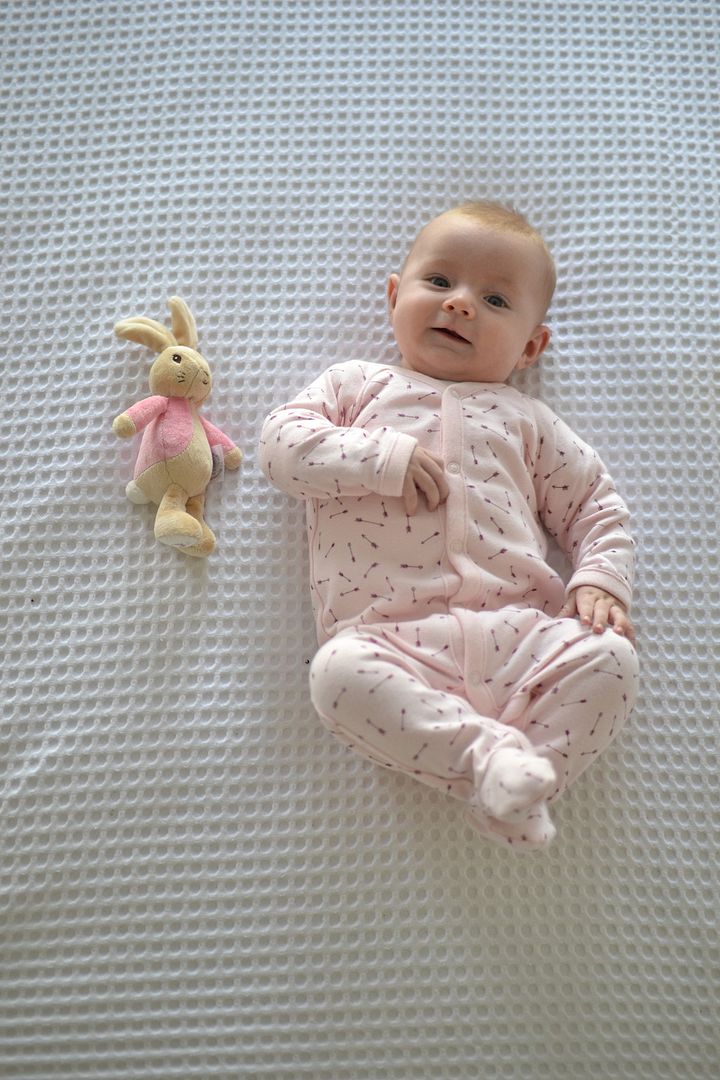 Gosh, our girl is just the happiest little thing ever. She is so content and happy to just play on her play mat or have tummy time in front of a mirror. She goes down easily (for the most part) for her sleeps. I can simply swaddle her, pop a dummy in, lay her in bed and walk away. She just drops off to sleep all on her own.
She's had her first sickness with a yucky cold and quite a nasty cough, but she recovered quickly and was her happy self throughout the whole illness.
Due to her cough, Zoe did the biggest projectile vomit yet one night and ended up in bed with mama and daddy as she filled her bassinet. Poor little girl, but she just was so calm through the 5am shower, getting dressed again and going back to sleep. She is super sweet.
I am loving watching the blossoming relationship between Hugo and Zoe, they both just adore each other. I think He might almost be her favourite person. He certainly gets the most laughs out of her.
Four months gone already. Time is sure speeding by second time around.
We love you beautiful girl xx