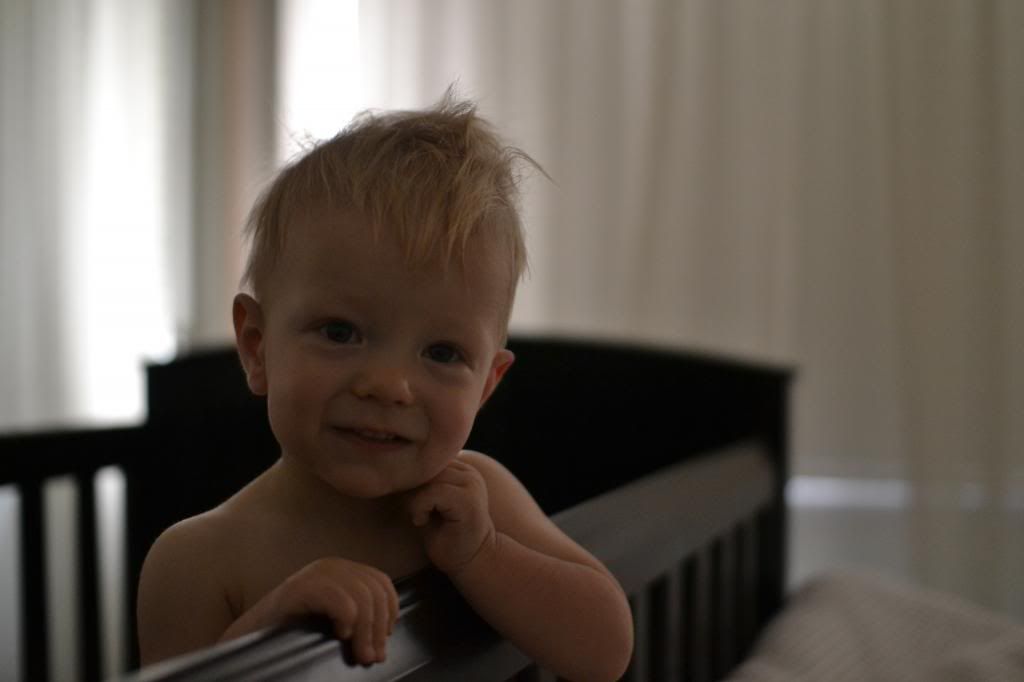 "a portrait of Hugo, once a week, every week, in 2014."
I took the first photo after Hugo woke up from his morning nap one day this week. He wasn't very impressed with me. But then when he woke from his afternoon nap later in the day he pointed to my camera lying on our bed and wanted me to take another one. The second photo is the pose he did.
Gosh this kid is awesome!